Tuesday, 03 November 2020 09:54
The Dutch Jacks
Written by Marleen
Onze 7 pups zijn inmiddels 4 weken oud geworden ,ze leren nu hun papje eten,maar mama Ona geeft tussen door hun eten/toetje,waar ze goed gebruik van maken.
Ze gaan steeds meer op ontdekking uit ,de ontwikkeling en de nieuwgierigheid daagt hun uit om steeds meer te ondernemen.
Wat is de moeder natuur toch mooi.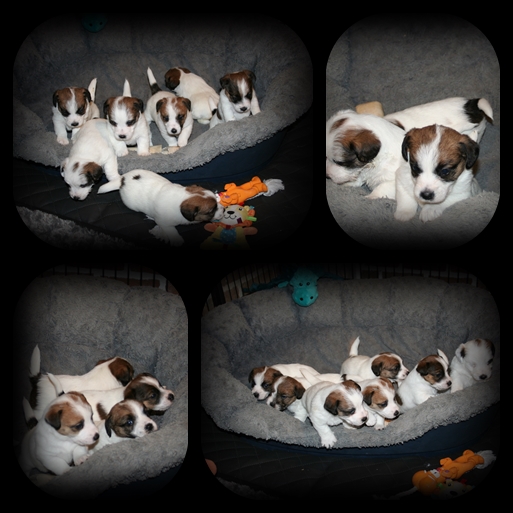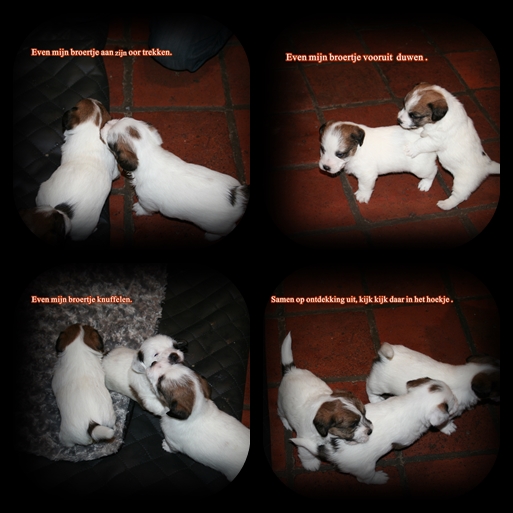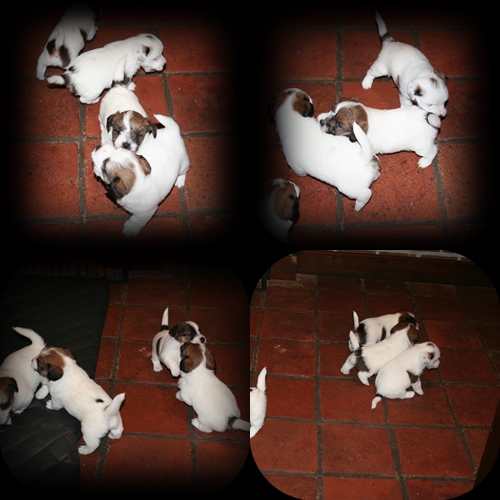 Onze 7 The Dutch Jacks pupjes uit de combinatie Ona The Dutch Jacks & Kaszavölgyi - Fürge Koni ," HUMMER " zijn bijna 3 weken oud .
De buikschuivertjes zijn al goed aan het oefenen met lopen,en dat gaat al heel goed de oogjes zijn nu ook open.
Wat is moeder natuur toch mooi.
Hartelijk bedankt Mieke en Peter voor het mooi en leuk kadoo,wat zullen de jackjes knabbelen.
.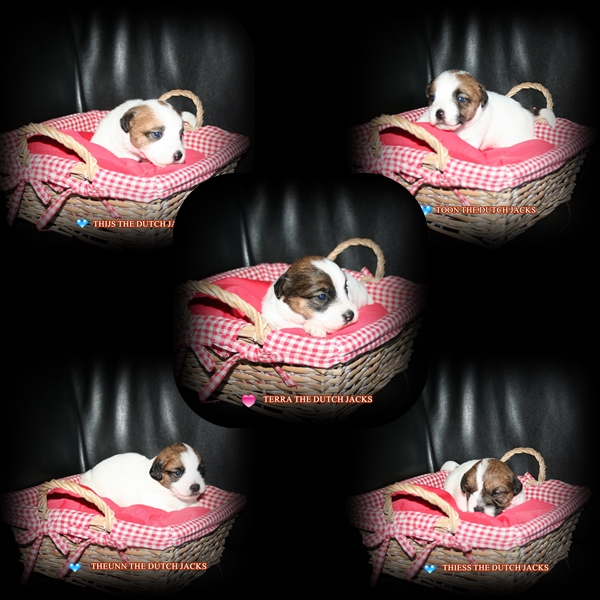 Tjeuke is vandaag op deze mooie zonnige dag heerlijk samen uit gaan rijden, met Franziska en haar mooie merrie ze hebben genoten van hun eerste uitstapje .

Tjeuke nu Thao The Dutch Jacks genoemd bij de nieuwe eigenaar Christine ,veel succes toegewenst.

17372

comments
Leave a comment